TAKE A BREATH AND HIT THE RESET BUTTON
December 07 2022 – Sorme Beverly Hills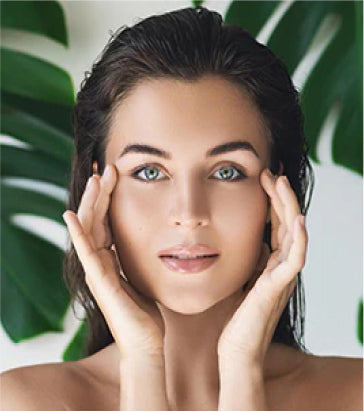 TAKE A BREATH AND HIT THE RESET BUTTON

We know you're stressed but we have a few tips on how to de-stress and help prepare you for the week ahead.

A secret to relieving stress is to take your time on the little things that feel good. Having a weekly skin care regimen is a great place to start.

Take a small amount of cleanser and use slow circular motions all over to gently wash dirt away. Don't rush, take your time, close your eyes and enjoy the massage motion of a calming cleanse.

REFINEÉ EXFOLIATING FRUIT CLEANSER

STEP 2 - MASK APPLICATION

 Masks work best when the pores are open to receive the treatment. A shower works great for this, but you can also use a hot washcloth laid over your skin after removing excess water.

Apply mask – It's always best to use a brush to apply your mask, this way you get an even amount of product all over the face. Leave on for the recommended time and rinse off with warm water and pat dry.

REFINEÉ CITRUS 'C' PURIFYING MASK 3.0 OZ

 

*Optional toner – You don't always need a toner, but on days like these,  it can help absorb your next skin treatment. Dab a small amount of toner onto a cotton pad and lightly sweep across the face and neck.

 

 Apply moisturizer – Lastly your face and neck need a light whip of moisturizer applied upwards and outwards. Be sure to reach every pore and deliver nutrient rich ingredients to keep you fresh, bright and beautiful.

TRY THE REFINEE DAILY DEFENSE CREAM WITH SPF30

Ok Gorgeous, now you're ready for anything – let's go!