Get Your Glitter On with Sorme
November 07 2022 – Sorme Beverly Hills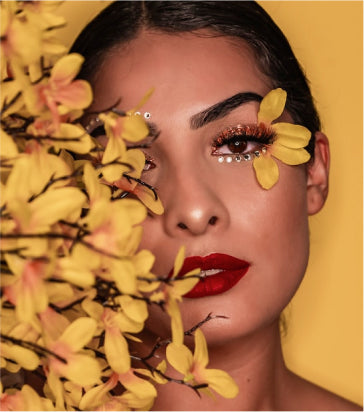 Add the perfect touch of shimmer and glimmer with these Sorme' Treatment Cosmetic Products!
Shimmer Glow Sparkling Mineral Face & Body Powder
100% Pure mineral powders with easy to use built in applicator brush reflect light for a shimmering glow day or night!
Sorme Baked Bronzers offer alluring, glistening color with a touch of subtle sparkle
!
For over 25 years, Sormé Treatment Cosmetics has teamed with professional makeup artists and the finest formulators around the world to bring a unique blend of traditional beauty, artist experience and advanced anti-aging technology to every product. Approaching makeup from a skin care point of view, Sorme cosmetics are both glamorous and beneficial to skin, the living canvas for every color. Sorme's healing formulas with active plant botanicals, natural minerals, antioxidant vitamins, sunscreens and age-reversing peptides help protect and improve skin as rich color pigments enhance natural beauty.
Sormé's award winning cosmetics are found on the pages of professional beauty industry magazines like Beauty Launchpad, Dayspa and Dermascope, as well as People and Allure. Known as a 'secret weapon' to create visions of glowing skin, luxurious lips and captivating eyes, Sormé is the brand of choice for top makeup artists, film studios, stylists, and celebrities throughout the world. Discover why Sormé Treatment Cosmetics is the exceptional makeup for all ages, skin types and tones.