The Case For Contouring
February 27 2023 – Sorme Beverly Hills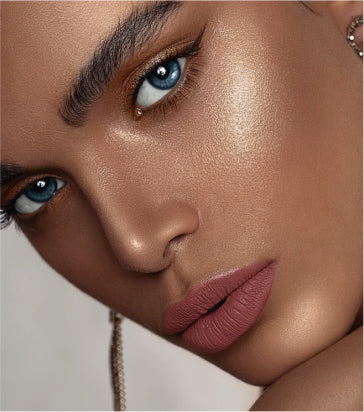 Have you ever been contour confused?
You're not alone and it's time for an update on contouring!
Celebrities would like you to believe they woke up like that, but we know better. It takes hours of makeup application before we see them and contouring is possibly the most time consuming, so why do it?
We do it because we have imperfect faces. Too round, too long, too square, not square enough and so on. The good news is – we're finally past the uniform contoured face. Today we want the natural, dewy, less is more look and contouring just got a lot easier! Understanding the shades can be confusing but once you embrace the natural contour, you're going to be a believer.
After applying your foundation and highlighter (which many now put on under the foundation) you can begin the contour class. We use contour kits to create definition where we don't have, but never go more than a couple of shades darker than your skin tone. If you're using a powder, the brush you choose will depend on how much definition you want. For a softer look a fluffier angled brush is fine, but you may need something smaller for around the nose.
When applying, don't overload the brush, always tap before app! Gently sweep a line where you want definition and blend and blend again.  If you want more cheek, start under your cheek bone, if you want more jawline, begin under your natural jaw and so on.
While there are basic rules you can follow, don't get too caught up in it – the best way is to experiment. Even the best makeup artists in the world spent hours upon hours repeating the same application until they had perfected it.
This is the perfect time to play and perfect your makeup, so try it all!